03 Mar

Hillsdale's 8th Year with Upwards Basketball/Cheerleading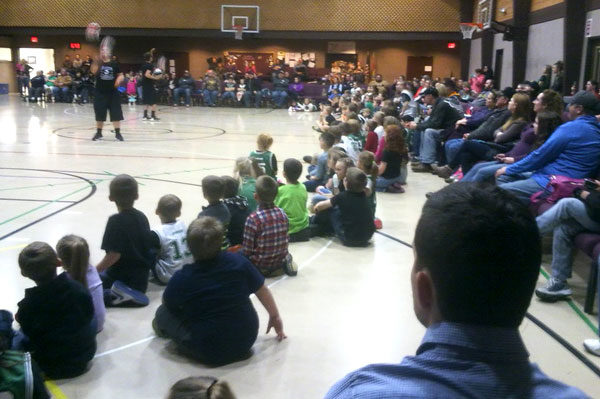 On Saturday, February 25, a few hundred children, parents, and coaches came to the closing celebration for Upwards Basketball/Cheerleading at Hillsdale UB church (Hillsdale, Mich.). Jenel Stelton-Holtmeier of ACE (Attitude/Character/Enthusiasm) Basketball and her children performed a number of stunts using multiple basketballs that delighted adults and children alike.
This is the 8th year Hillsdale has hosted this national program. Team practices began after Thanksgiving, and games were held each Saturday in January and February This season over 170 elementary age children took part.