02 May

First Preview Meeting Done, Five to Go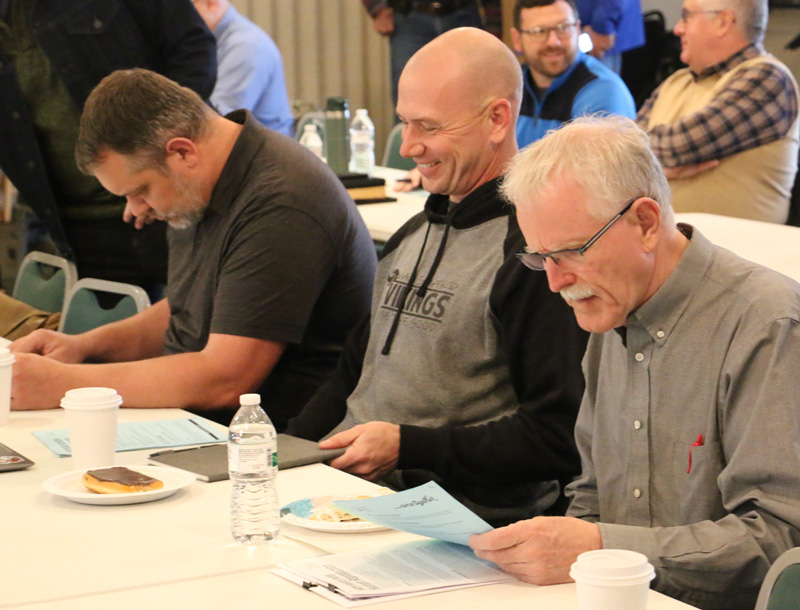 About 35 people attended the first National Conference Preview Meeting, which was held May 1 at the UB church in Sunfield, Mich. Bishop Todd Fetters led the meeting. Kristi McConnell reported on behalf of the Nominating Committee, Joni Michaud presented the report of the Human Reproduction Task Force, and Steve Dennie presented a number of miscellaneous proposals for revising the Discipline.
Four more in-person Preview Meetings are scheduled, beginning on May 3 at Emmanuel Community Church in Fort Wayne, Ind., 9:00 – 11:30 am. Subsequent meetings will be held:
May 7 at Lancaster UB church (Lancaster, Ohio), 6-8 pm.
May 8 at King Street UB church (Chambersburg, Pa.), 9:00 – 11:30 am.
May 9 at Atlantic Avenue UB church (Franklin, Pa.), 9:00 – 11:30 am.
Finally, a virtual meeting will be held Monday, May 15, from 7-8:30 pm (EST).
While ministers and lay delegates are especially encouraged to attend, the meetings are free and open to anyone. You can register online here.
The proposals which will be reviewed can be downloaded in PDF format here.