24 Apr

Death of Rev. Kenneth E. Graham, 1928-2023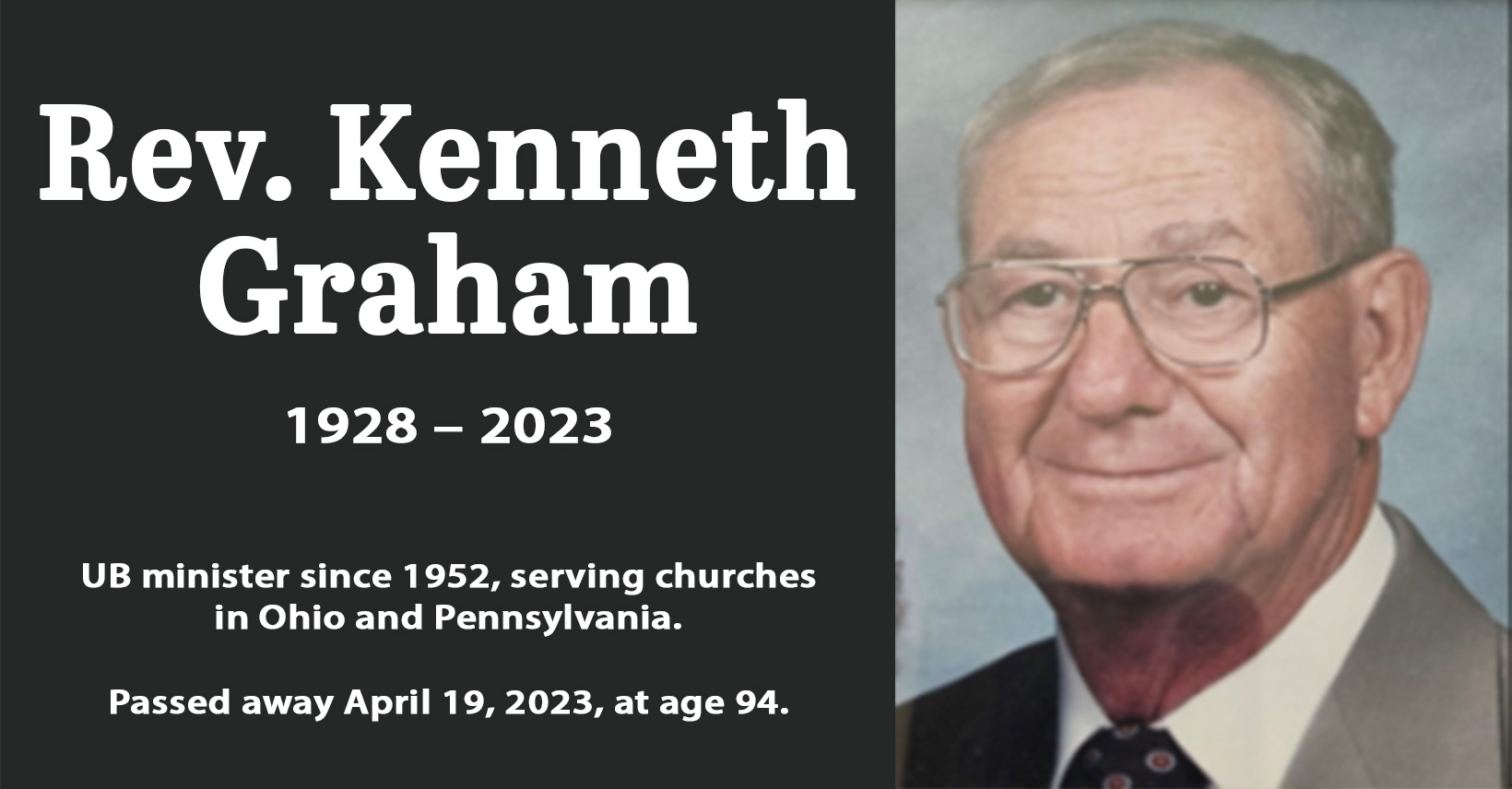 Rev. Kenneth E. Graham, 94, passed away April 19, 2023, in Oregon, Ohio. He served three different churches in western Pennsylvania and northern Ohio over a 41-year period, including 33 years at Mainstreet UB church (Walbridge, Ohio), before retiring in 1993. He was a prominent figure in the former Sandusky Conference, serving as a superintendent, General Conference delegate, and in other leadership roles in the conference and denomination.
Visitation: 3-7 pm Monday, May 1, 2023.
Visitation location: Witzler-Shank-Walker Funeral Home, 701 N. Main Street, Walbridge, Ohio
Funeral: 10:30 am Tuesday, May 2, 2023.
Funeral location: Mainstreet Church, 5465 Moline-Martin Road, Walbridge, Ohio. Pastor Marty Pennington will officiate.
Ken and Rachel Graham were married in 1951 and spent the next 71 years together. She passed away in September 2022.
Their first pastorate the Franklin UB church in Franklin, Pa., 1952-1958. He was ordained as a UB minister in 1954. Next came two years at the Bowling Green UB church in Bowling Green, Ohio. Then, in 1960, Graham began 33 years as pastor of the Main Street UB church in Walbridge, Ohio. He remained there until retiring in 1993. Along the way he participated in UB mission trips to Jamaica and Sierra Leone.
The family suggests that memorial contributions be made to Mainstreet Church.