05 Apr

Teresa Roberts Joins UB Global Staff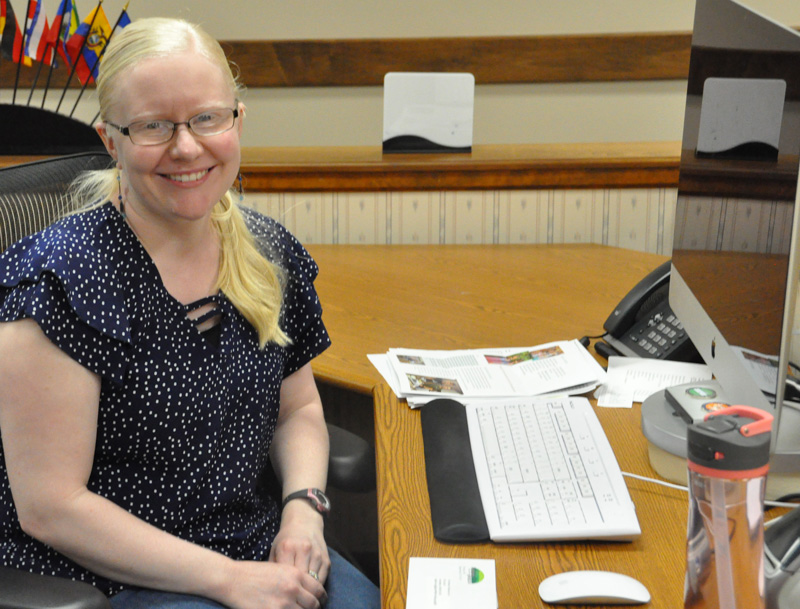 Teresa Roberts has joined the UB Global staff as part-time administrative assistant. She takes the place of Angela Vincenti, who had served in that role since January 2021 (Angela has taken a position at Emmanuel Community Church in Fort Wayne, Ind.).
Teresa grew up in Columbia City, Ind., and graduated in 2009 from Anderson University with a degree in Elementary Education. During college, she participated in two short-term mission trips to Romania. During that second trip, she felt a definite call to missions.
Her husband, Dave, grew up partly as a missionary kid in Panama, where his father served with HCJB Radio. He experienced his own call to missions during a trip to Guatemala. After getting married, they explored various mission opportunities, but every time they thought God was leading in a certain direction, the door would close. But they remained willing. Then, in 2015, they discovered Cornerstone Foundation while attending the Urbana missions conference and were immediately drawn to it. They were accepted, and in March 2017 found themselves on the field in Honduras.
Dave and Teresa served five years at the Loma de Luz hospital on the north coast of Honduras (where Christy and Rigo Andino are serving). This full-service hospital is the hub for a variety of other ministries, including education, foster care, agriculture, and community development. Dave handled maintenance for everything, while Teresa taught first grade for four years.
The Roberts family concluded their service with Cornerstone in 2022 and returned to Fort Wayne. Dave now works as an engineer with Bendix. They have two children, Levi and Zoey, and are in the process of adopting two children from Honduras.