05 Aug

Death of UB Missionary Harold Hancock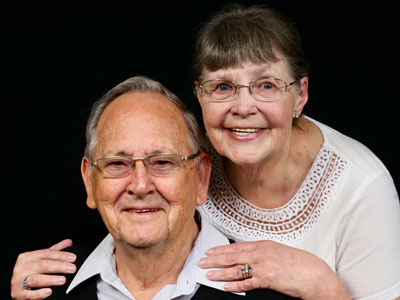 Harold Hancock, a UB Global missionary, passed away August 1, 2022. Both visitation and the funeral will be held on Saturday, August 6, at New Hope UB church in Camden, Mich. Harold and his wife of 53 years, MaryAnn, served eight years as UB Global missionaries in Jamaica, concluding in 2020.
Visitation: 11am – 1pm Saturday, August 6, 2022.
Funeral: 1:00 August 6, 2022.
Location: New Hope United Brethren Church, 5051 W. Montgomery Road, Camden, MI
Harold and MaryAnne Hancock joined the UB Global staff in 2012 and served at Jamaica Bible College in Mandeville, Jamaica (now Regent College of the Caribbean). Harold spent his career working in various trades–welding, electrical work, plumbing, etc. He taught those skills at a vocational high school located on the college campus, while MaryAnn worked in the college library.
Harold and MaryAnn have eight children. They have been longtime members of New Hope UB church. MaryAnn worked many years there as administrative assistant for the church and the former New Hope Christian School.