04 Dec

Death of Former Bishop Paul Hirschy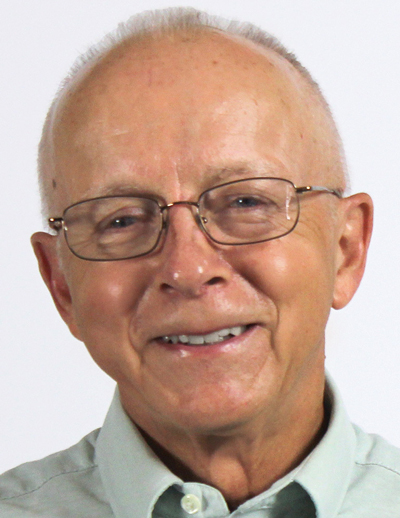 Former Bishop Paul E. Hirschy, 75, passed away December 1, 2021. The viewing and funeral will be held December 19-20 in Huntington, Ind.
Viewing: 2-7 pm Sunday, December 19, 2021
Viewing location: Myers Funeral Home, 2901 Guilford St, Huntington, IN 46750
Funeral: 11 am Monday, December 20, 2021
Funeral location: College Park UB church, 1945 College Avenue,
Huntington, IN 46750.
Bishop Todd Fetters will officiate at the funeral service, which will be streamed online on Youtube.
Paul graduated from Huntington University in 1968, and from the HU Seminary in 1972. In 1968 he began ten years of pastoral ministry–initially in Convoy, Ohio, followed by nine years at Park UB church in Bluffton, Ind. He managed the denominational printshop 1978-1981, and then was elected by General Conference to the first of five terms as Director of Church Services at the UB national office.
In 2001, Paul was elected bishop of the US National Conference. He served in that role until 2005. He worked the next seven years as a development officer at Huntington University, and since 2012 has been associate pastor at College Park UB church in Huntington.
On October 1, 2021, Huntington University awarded Paul the Distinguished Alumni Citation, which recognizes exceptional service over an extended period of time. "Service" is, indeed, what Paul is most known for—a man with a true servant's heart.
Paul is survived by his wife Barbara, to whom he was married in 1969, and their three children: Jason Hirschy (Thornton, Colo.), Heather Gonzales (Washington, D. C.), and Amber Kaushik (Alexandria, Va.).
Condolences can be sent to Barbara Hirschy at:
Barbara Hirschy
5493 N Goshen Road
Huntington, IN 46750-8940
Memorial donations may be made to Huntington University or College Park UB Church, both in care of Myers Funeral Home, 2901 Guilford St., Huntington, IN 46750.
You can read the official obituary on the Myers Funeral Home website.