04 Mar

Obituary: Dr. Kent Maxwell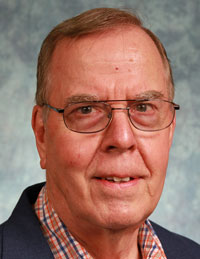 Dr. Kent Maxwell passed away March 1, 2021, in Warren, Ind.
Maxwell grew up in the UB church in Dayton, Wash. He graduated from Huntington University in 1961 with a degree in Psychology, and received a Master of Divinity in 1964 from the Huntington College seminary. He was ordained as a UB minister.
Maxwell went on to earn a Doctor of Ministry in Pastoral Care and Counseling from Trinity Evangelical Divinity School in 1980, and followed that with an MA in Counseling from Liberty University in 1991.
Dr. Maxwell served 1964-1978 as pastor of Crestview UB church in Lafayette, Ind. He then taught for four years at Winebrenner Theological Seminary (Findlay, Ohio). In 1982, he was appointed senior pastor of College Park UB church (Huntington, Ind.), serving there until 1989, and followed that with three years as pastor of New Hope UB church in Huntington. He taught at the Caribbean Graduate School of Theology 2002-2005, and he also pastored United Methodist Churches part-time.
Along the way, Dr. Maxwell served on UB boards and study committees at the conference and denominational level. His was a long and varied career in ministry.
He is survived by his wife Carol, with whom he was united in marriage in 1963, and their three children.
Funeral arrangements are being handled by D. O. McComb & Sons Funeral Homes-—Pine Valley.