07 Dec

Jana Gass Concludes Eight Years with UB Global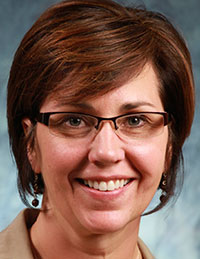 Jana Gass has concluded nearly eight years as administrative assistant of UB Global. She will be greatly missed.
Jana joined the UB Global staff in January 2013. She planned dozens of international trips for UB Global staff and other travelers, sent countless letters and emails to keep people informed about UB missions, helped plan and coordinate aspects of the national conference meetings, and was the welcoming face and voice for guests in the UB Global building.
Jana also played an important role with the UB child sponsorship programs in India. The UB Global staffperson there, Miriam, writes:
"Jana's efficiency, care, concern, and personal interest will be missed by me especially. She has been such a blessing in the ministry of child sponsorship. I know it was a lot of hard work for her, but she was so very patient in dealing with the last-minute changes and contacting the sponsors. I will always be grateful to her for the very important part she played in this ministry. I regret, she never had the opportunity to see first-hand the impact made by her work so many miles away. Children, touched by this sponsorship project and the differences made in their future, plus the love and concern of the sponsors was an amazing blessing. I will also miss her very welcoming smile in the office. My prayers will be with Jana as she shares her talents where the Lord will place her."
Being a former missionary, Jana could relate to missionaries at every stage of their service. She and her husband, Herb, sensed God calling them to missions after completing the Perspectives course. In 2005, they and their two children, Alicia and Caleb, went to Papua New Guinea to serve as support workers with New Tribes Missions. While there, Jana worked in various administrative and hospitality positions.
They returned in June 2011, and the family became part of College Park UB church in Huntington. Two years later, the administrative assistant position opened up. She applied and was soon welcomed to the UB Global staff.
Jana accepted a new position with a local bank, and concluded her service with UB Global as of December 1. UB Global is grateful for Jana's valuable work over these years and her underlying heart for world missions.