25 Aug

Death of Ruth Merillat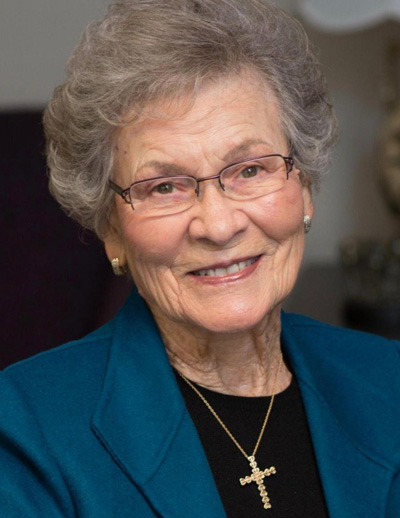 Ruth A. Merillat, 99, passed away Wednesday, August 19, in East Jordan, Mich. She and her husband, Orville Merillat, who died in 1999, were members of Trenton Hills UB church in Adrian, Mich. In 1946, they founded what became Merillat Industries, the nation's largest maker of kitchen and bathroom cabinets.
After retiring from active leadership in the company, they devoted themselves to philanthropy through the Merillat Christian Family Foundation. Among other things, they gave tens of millions of dollars to Huntington University, to United Brethren church building projects, to UB missions and camps, and to other UB-related causes. In 1988, the National Association of Evangelicals recognized them jointly as NAE Laypersons of the Year.
A private funeral service is being held on Tuesday, August 25. It will be streamed live at 2:00 pm via the Lenawee Christian School Facebook page and Youtube channel.