14 Apr

News from United Brethren in Costa Rica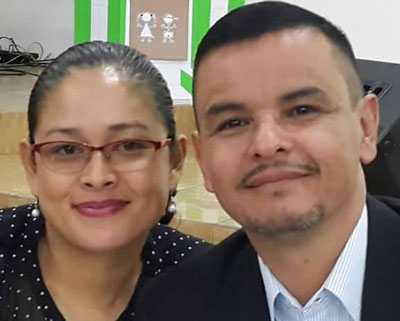 Erik and Iris Rojas (right) lead the one United Brethren church in Costa Rica. Pastor Rojas sent a message on April 9. He said they've had about 500 cases of Covid-19 since the first case was confirmed on March 6 (an American tourist from New York), and there have been two deaths. But thanks to tough restrictions from the government, they appear to have the curve under control. He then sent the following information about his church in San Jose.
"During this Easter, by order of the government, everything is closed except for hospitals, pharmacies, and places where they sell food. There is a very strict vehicle restriction. The beaches, the parks, the hotels, etc., are totally closed. All people are asked to leave home only if absolutely necessary. Thank God, we have no knowledge of anyone in our congregation who is ill. We all try to help each other with food and finances, because we know that many have lost their jobs and others have reduced their working hours and, therefore, their wages have also been reduced.
"On Sundays and Wednesdays, my wife and I are sending videos with words of encouragement, Bible reflections, and preaching for the entire congregation using Facebook and WhatsApp. At home we work as a family so as not to lose communion with God. We all have devotional times together. In addition, we try to be in constant communication with the members of the congregation to know their needs and requests."