13 Aug

Obituary: Gregory Sweetland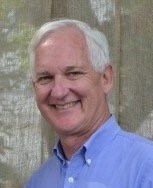 Gregory M. Sweetland, 67, of Huntington, Ind., went home to be with Jesus on Thursday, July 11, 2019. Greg's life goal was that others would know Jesus Christ and have a personal relationship with him. Greg accomplished this by leading his wife, children, and five grandchildren in growing relationships with Jesus Christ. In addition, he developed and taught curriculum for children's Sunday school.
Greg also volunteered and served in various capacities at different churches, and he reached out to the international community with the Gospel. Greg knew that the only way to be sure of Heaven was to believe that Jesus Christ is the Way, the Truth, and the Life and no one can come to God the Father except through Jesus (John 14:6).
A memorial service will be held at 10 am on Saturday, August 17, 2019, at College Park United Brethren Church, 1936 College Ave., Huntington, Indiana.
Memorial donations can be made out to the "By the Book" Bible Trailer or the TESOL Program at Huntington University. Both can be sent in care of Myers Funeral Home, 2901 Guilford Street, Huntington, IN 46750.