26 Jul

Obituary: Rev. Taylor Sharp (July 14, 2019)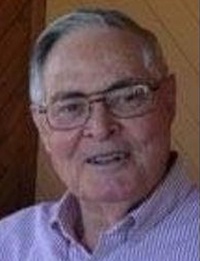 Rev. Taylor Sharp, a retired United Brethren pastor and ordained minister, passed away July 14, 2019, at his residence in Nashville, Ill. He was 90 years old.
Sharp graduated from Huntington University in 1953 with a degree in Sociology, and graduated from the Huntington University seminary in 1956 with a Master of Divinity. He pastored United Brethren churches in Lakewood and Modesto, Calif., 1956-1965. He was ordained in 1957.
From 1967-1975, Sharp served as a chaplain in the US Army (under the NAE Commission on Chaplains). He then became associate pastor of Morning Star UB church (Kokomo, Ind.), and later senior pastor of Crestview UB church (Lafayette, Ind.). He retired in 1989, and retained membership at College Park UB church (Huntington, Ind.).
Sharp is survived by his wife, Donna. They were married in 1952 and, in June of this year, celebrated 67 years of marriage.
The funeral was held July 19 in Nashville, Ill., with son Pastor Scott Sharp officiating.