18 Dec

Mark Vincenti Publishes "Pursuing the Third Option"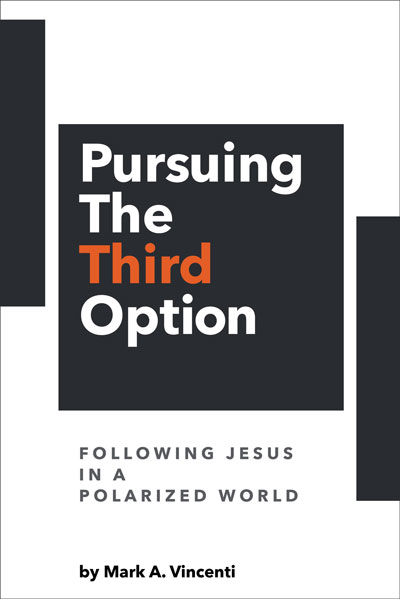 Mark Vincenti (right) has published a book titled Pursuing the Third Option: Following Jesus in a Polarized World. Mark, an ordained United Brethren minister, has served since 2011 as youth pastor of College Park UB church (Huntington, Ind.). Before that, he served 11 years as youth pastor of King Street UB church (Chambersburg, Pa.).
The back cover explains:
Are you tired of the relentless rhetoric trying to convince you that one extreme and problem-laden approach to an issue is superior to all others? Do you long to follow Jesus authentically, but wonder if the choices typically presented to you are the only real options? You are not alone….Pursuing the Third Option invites us to consider the possibility that there is another way to approach issues, one which Jesus, himself, option exemplified. It requires a rejection of polarized thinking and the embrace of nuance and opens up new possibilities for following Jesus in this polarized world. More than ever, we need a fresh paradigm to help us engage in a world full of complex issues.
The chapters tackle a variety of subjects–nuance, politics, the church, leadership, the body, sex, disciplines, and more.
Pursuing the Third Option is available on Amazon in both paperback and Kindle editions.