14 Nov

125 Years for Bethel UB (Elmore, Ohio)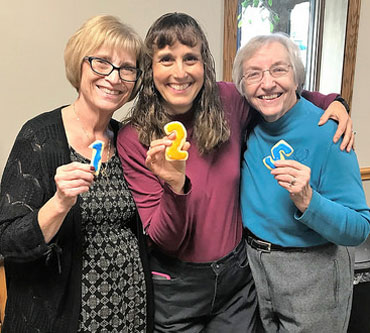 In September 2018, Bethel UB church (Elmore, Ohio) dedicated several weeks to celebrating its 125th anniversary. Stephanie Book, Ministry Assistant at Bethel, wrote:
"We launched our official hashtag and social media platforms, and had special cookies made to encourage 125th anniversary selfies. We pondered the many blessings Bethel has experienced, heard all about our heritage, and looked to the future. Thanks to some amazing documentation and photographs showing progress and change, we celebrated the blessings our God has given Bethel Church.
"Bishop Todd Fetters helped close out our festivities by serving as the guest speaker for our services on Sunday, September 23. He not only helped us look to the excitement and unforgettable past, but gave us a prayer focus for our continued ministry."