02 Nov

Groundbreaking for Our Thailand Ministry Center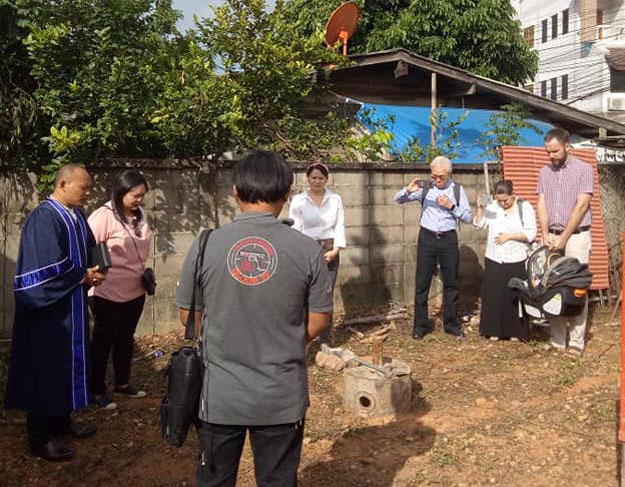 November 1 was a big day for our missionaries in Thailand–the groundbreaking for the United Brethren Community Center in Chiang Rai. Rev. Kin Keung Yiu, superintendent of Hong Kong Conference, and Rev. Ajarn Adisorn, a pastor in Thailand, joined our missionary team in presiding over a service of dedication and prayer for the safety of the workers. And then, just like that, they got started.
The original building was purchased jointly by Hong Kong Conference and UB Global. The plan was to renovate it into a community center, but there were problematic issues. It was deemed better to just tear it down and build something new. So that is what's happening.