03 Oct

Retirement of Mark and Ruth Ralph After 43 Years of Ministry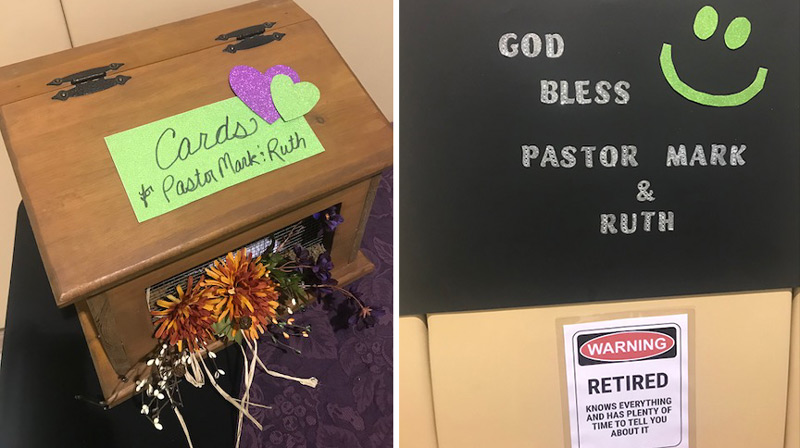 On Saturday, September 29, a retirement party was held for Pastor Mark and Ruth Ralph, who have served in pastoral ministry since 1975. Of those 43 years, all but about ten years were spent at United Brethren churches.
The celebration was held at Mt. Zion UB church in Wayne, Ohio, the congregation the Ralphs have served since 2012. Here are the other UB churches:
1975-1981: Brown Corners UB church (Clare, Mich.).
1983-1986: the UB church in Charlotte, Mich.
1986-1989: UB church planter in Birmingham, Ala.
1997-2009: Sunfield UB church (Sunfield, Mich.).
2012 to the present: Mt. Zion UB church (Wayne, Ohio).
Some folks from Mark's previous pastorates attended the retirement celebration. Also present was his father, now age 96, a longtime minister in the Evangelical Congregational Church. Mark was present for his father's last Sunday in fulltime ministry. His father returned the favor on September 30, hearing his son preach his final sermon as pastor of Mt. Zion.
Mark graduated in 1974 from Huntington University with a degree in Bible & Religion. Now age 67, he and Ruth are retiring to a home in Ohio City, Ohio, near where their daughter lives.