07 Sep

Going-Away Reception for Nancy Hull N'Gele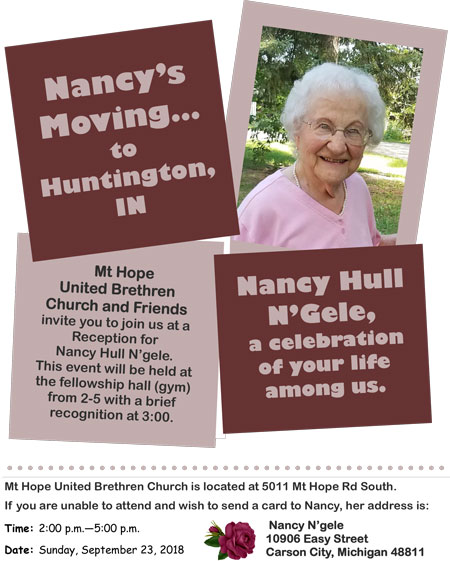 Nancy Hull N'Gele, a UB missionary in Sierra Leone 1957-1970, is moving from Michigan to Huntington, Ind. She has been a longtime resident of Carson City, Mich., living in a home on the Carson City Campground.
Mt. Hope UB church in Carson City will host a reception for Nancy 2-5 pm on Sunday, September 23, 2018. Anyone is invited to attend to recognize the life and service of this former missionary.