23 Jul

Group from Criders UB Works at Laurel Mission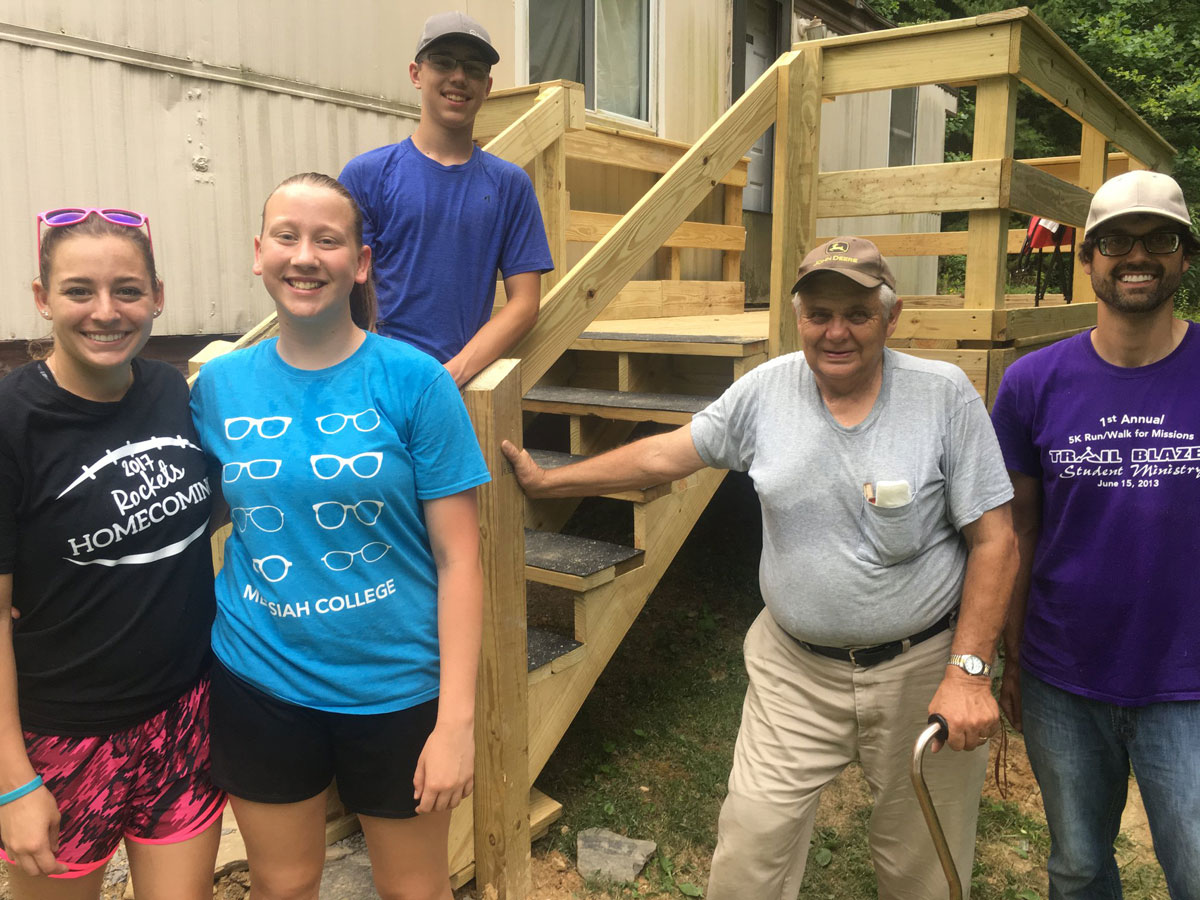 Keith Elliott, senior pastor, Criders UB Church (Chambersburg, Pa.)
A group from Crider's Church recently returned from a short mission trip to Laurel Mission in the mountains outside Harlan, Kent. We have been going to Laurel Mission every other year since 2014. This trip was extra special because we partnered with our sister church, Mt. Olivet UB (Chambersburg).
While at Laurel Mission, we spent two days on a variety of work projects. One group installed a new bathtub in a person's home. Other groups finished building two porches started by others who had recently been to the mission. We painted a porch for a widow in the community. Some in our group helped sort clothing for the mission's clothing center. Others painted, pressure washed, and helped in any way they could. While at the worksites, we spent time talking with and praying for the people who lived there.
On Sunday, July 15, we worshiped at Little Laurel Bible Church, took a challenging hike to a local waterfall, and drove to the top of one of the mountains to take in the mountaintops as the sun began to set.
Nathan Boggs, the Director of Laurel Mission, his wife Lindsey, their children, and his mom Debbie work tirelessly to minister to the people of the area. It was truly a blessing to be a part of the work God is doing through Laurel Mission.