07 Mar

March 24: Integrate for Life Conference in Fort Wayne, Ind.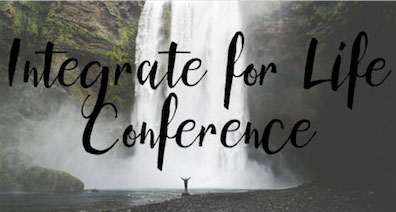 The 2nd Annual Integrate for Life Conference will be held Saturday, March 24, 2018. This conference is designed to help individuals and families in our churches and communities live a more healthy, balanced life spiritually, mentally, emotionally, and physically.
Location: Emmanuel Community Church, 12222 US 24 West, Fort Wayne, Ind.
Time: on Saturday, March 24, 2018. Registration begins at 7:30 am.
Early Registration: $25 by February 24
Registration after February 24: $35
The conference, provided by area counselors and health professionals, will teach practical ways to find healing and hope when facing the stresses of life and hurts in relationships.
Keynote Speakers and Workshops
Dr. Peter Jakacki & Dr. Gregory Sowles will lead keynote sessions at the beginning and end of the day (8-9am and 2-3 pm). In between will be three breakout sessions, with a total of 18 workshops being offered.
Suicide Prevention- saving those who are hurting.
Breaking out of the bondage of over-control in marital relationships.
Same-Sex Attraction/Homosexuality: Walk a Mile in Their Shoes.
Same-Sex Attraction/Homosexuality: A Gracious Response.
Boundaries in Relationships.
Nutritional Deficiency: Hype or Reality? Exploring options and utilizing diagnostic tools and lab testing on Micronutrients, MTHFR, and beyond.
The Dance of Marriage: New Steps to Understanding and Collaboration.
Making the Connection: Understanding how Social Media is Changing Relationships.
Refreshed or Stressed?- Harnessing awareness to live well in a chaotic world.
Aging, Dementia and Living Forward.
Brain Health: Moving Beyond Epigenetics of the Integrated-Self into a thriving life.
Connecting With Kids: Parenting Towards Secure Attachment.
Forgiveness: Letting loose the bondage of living a wounded lifestyle.
Emotional Freedom Techniques: EFT to Relieve Distress and Trauma Responses.
Out of the Ashes: How the Holocaust Birthed the Feuerstein Program and its Applications Today.
Burnout: Under the Broom Tree.
Living Well with Chronic Pain.
There's NO SUCH THING as a Superman (woman) Cape – How to Really Care for Yourself.
Go here for details, bios on speakers and workshops leaders, and registration.
If you would like to partner with us as a vendor or underwriter click this link. For vendor or underwriter questions, contact Andrew Ott or Bonnie Kiser.
If you have questions or need more information, call Emmanuel Community Church, 260-672-3377.