29 Dec

On This Day in UB History: December 29 (Dr. M. I. Burkholder)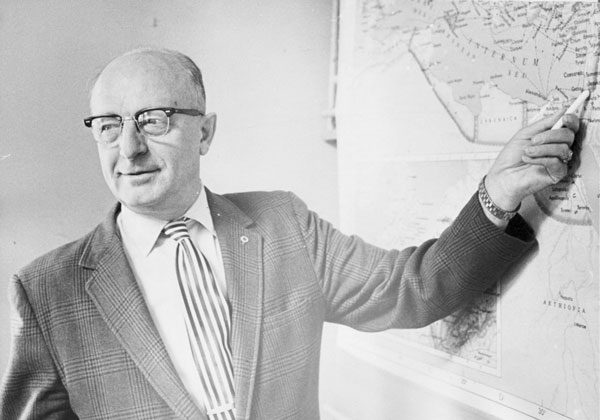 Dr. M. I. Burkholder passed away on December 29, 1987. As dean of the Huntington College Seminary for 30 years, 1942-1972, he helped educate scores of United Brethren ministers, including future bishops.
Dr. Paul Fetters, one of his students, wrote in 1967, "M. I. Burkholder, Th. D., is a man qualified for the office of bishop, but has been needed to serve our church in our Huntington Theological Seminary….The men elected to the high office of bishop for the next several quadrenniums will reflect the influence of Dr. Burkholder."
Burkholder grew up on a farm and attended a United Brethren church near Shippensburg, Pa. He was converted in 1917 through his pastor, future bishop Ezra M. Funk. He graduated from Huntington College in 1939, completed the Bachelor of Divinity in 1940, and two years later became dean of the HC Theological Seminary. Students not only sat under his teaching, but also under his preaching, since he pastored three different churches in the Huntington area: Union Church, an independent congregation outside of town (1944-1946); College Park Church (1946-1951); and what is now New Hope UB church (1951-1958).
In 1951, Burkholder became the first UB ordained minister to earn a doctorate — the Doctor of Theology from Northern Baptist Theological Seminary. Huntington College added an honorary doctorate in 1978. Dr. Burkholder retired in 1972, and Dr. Fetters took his place as dean of what became the Graduate School of Christian Ministries.