06 Sep

September 10: CrossLife UB Church Launches in Columbia City, Ind.

CrossLife Church will launch at 10:30 a.m. this Sunday, September 10, in Columbia City, Ind. A celebratory dinner will follow the service. Crosslife is a relaunch of the former Eagle Quest UB church, which was founded in 1997.

A series of difficulties placed Eagle Quest Church in crisis status in 2016. Rev. Teddy Fairchild was stationed as interim pastor that summer to restructure and rebuild. Through twelve long months of substantial change and hard work, the congregation worked toward a spiritually, administratively, and relationally healthier future.

Preparations for the Grand Opening have included improvements to the church facility and a massive promotional campaign in the community. Says Fairchild, "We are ready and positioned to hit the ground running Saturday, September 9, with our Community Presence Day. We have permission to take over a local park and pour into our local community. Then follow that up with our Grand Opening Sunday with a lunch to follow."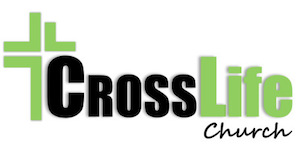 Infused with a fresh sense of life and eager to re-engage with the community, conversations of re-launch and name change began among the revitalized congregation. Fairchild was formally stationed as the senior pastor and worked in partnership with denominational leaders to prepare for a re-launch.
Fairchild shared the vision behind the re-launch. "CrossLife developed from the desire to live for more. We know life is busy and messy and hard, and a simple one-hour church service isn't going to fix that. People need more than clichés that crumble under the pressure of real-world problems, and Christ opens the way for the kind of meaningful, purposeful living we crave. That's the message we want to live out on a daily basis in the Columbia City community."
Teddy and Sarah Fairchild, and their two children, are joined by associate pastor Jason Haupert and his wife Tonya and two children. Jason was among those ordained in July 2017 during the US National Conference.
Crosslife is located at 1120 N. State Rd 109, Columbia City, Ind. 46725.