25 Jul

Graduate Ministry Programs at Huntington University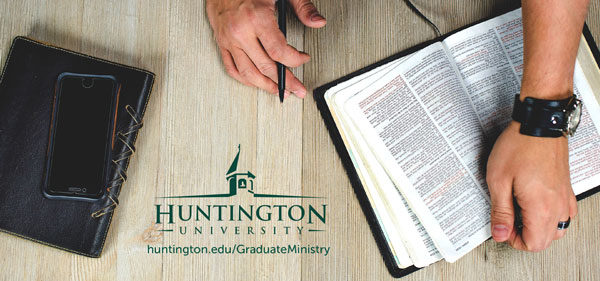 Huntington University offers UB pastors and lay leaders graduate work at half-price:
Pastoral Leadership
Global Youth Ministry
Counseling Credential (12-hours)
Why Huntington University?
Shared mission and theological perspective with the UB denomination.
Online programs allow you the flexibility to continue serving in your local church.
Ministry programs may assist with ordination requirements.
Counseling Credential will enhance your ministry in your local congregation.
Ministry credits will be $200 per credit hour for fall 2017 and spring 2018.
An entire ministry program can be completed for less than $7,500.
Pastor Leadership Courses
Personal Spiritual Formation
Hermeneutics
Thinking Logically
Ministry Leadership
Pastoral Counseling
Homiletics
Theology of the Church
Worship
Qualitative Ethnographic Research
Christian Education
Global Youth Ministry Courses
Personal Spiritual Formation
Multi-Cultural Partnerships
Thinking Logically
Ministry Leadership
Pastoral Counseling
Foundations of Youth Ministry
Contextual Issues in Youth Ministry
Adolescent Development & Culture
Qualitative & Ethnographic Research
Intergenerational Youth Ministry