24 May

On This Day in UB History: May 24 (Patti Stone)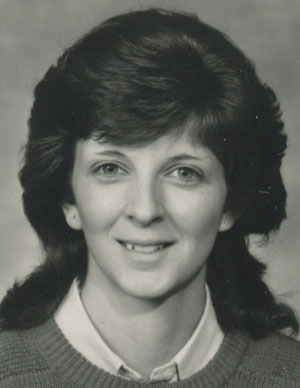 On May 24, 1988, missionary nurse Patti Stone arrived at the Harbour Hospital and Institute for Tropical Medicine in Rotterdam, the Netherlands. The UB Mission in Sierra Leone had chartered a specially-equipped medi-vac Lear Jet from Munich, Germany. Patti was comatose. She received the best possible care from specialists, but didn't respond to any treatment.
The next day, May 25, Patti passed away. She was 25 years old. Cause of death was determined to be Fulminant Hepatitis A, a disease which progresses very rapidly and is nearly always fatal in adults.
On September 2, 1981, Bishop Clarence Kopp had a unique encounter at a restaurant in Huntington, Ind. He met a man he had nudged toward the Lord 20 years before, when he was pastoring Prescott Avenue UB church in Dayton, Ohio. Now that man was bringing his daughter, Patti Stone, to Huntington College.
Patti completed her nursing degree at Marion College, and in May 1987 arrived as a missionary at Mattru Hospital. One of her classmates at Marion College, Michelle Becker, was already serving at Mattru.
"Patti was a go-getter, a fantastic nurse," said Michelle. "If someone else couldn't get an IV inserted, Patti often could. She was confident and courageous. She wasn't afraid to try new procedures. When anything exciting was happening, Patti wanted to be present. When a job needed to be done, Patti was there to help.
"Patti had a real gift for learning the Mende language, and a keen desire to do so. She worked hard at learning the new vocabulary and intonations of the Mende language. Because she loved the people and their language, the nationals came to love her."
Patti served a year at Mattru Hospital. Then, during the week of May 15, 1988, she fell ill and began showing symptoms of hepatitis. Dr. Ron Baker called Bishop Jerry Datema on Sunday, May 22, strongly urging that Patti be evacuated. But her condition kept deteriorating. On Monday morning, she slipped into a coma.
On Monday, Dr. Dan Metzger flew with Patti to Freetown aboard the Sierra Leone president's private helicopter. A specially equipped medi-vac Lear Jet, chartered from Germany, arrived at 4:05 Tuesday morning, and left a little over an hour later with Patti and Anne Spores, wife of UB Business Manager Darrel Spores. All was done that could have been done. But Patti never emerged from the coma.
Jane Baker, wife of Dr. Ron Baker, wrote a moving tribute to Patti Stone about her year in Sierra Leone.
"There's a big gap at the hospital with you gone. You were an excellent nurse, conscientious and compassionate. You were hard working, known for going the extra mile….We miss the sound of your laughter drifting here and there. We miss seeing you buzz around on your Honda 100, helmet on, in a hurry to go down to the local market, or to a Mende lesson….
"We remember you as a unique and very special young woman. You were always on the go, constantly thinking up creative ways to improve things at the hospital, asking hard questions, bursting with ideas and goals…and life! We remember you as a free spirit, not bound by the way things have always been done. We remember you as an unusually devoted daughter, often speaking of your mom, writing her, making tapes to her, and excitedly planning a trip to Europe with her this summer. We remember you as someone who loved God deeply. We knew you were striving to know him better, wanting to grow deeper in your faith, not content with easy answers."
Jane also wrote about Patti's special relationship with her adopted village, Karleh, where she spent a great deal of time. She loved village life, and the village people loved her.
"You loved the Africans, and they knew it. You respected them. You had an insatiable eagerness to learn about them and their culture. You didn't ask missionaries about cultural things…you asked the Africans. No wonder you learned so much in your short time in Sierra Leone….
"You and the villagers became bonded; you became their daughter–Aminata Karleh. Only you and they know all the love and learning and laughter that flowed between you during your frequent visits there. At the special memorial service that the villagers held for you, the small group of believers spoke lovingly, with tear-filled eyes, of how you had encouraged them. We're convinced we will see friends from Karleh in Heaven because you loved them to Jesus."