24 Apr

May 5-7: Camp Living Waters 50th Anniversary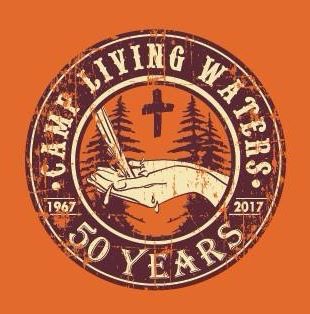 Date: May 5-7, 2017
Over the last 50 years, we have been blessed to serve so many who have come to Camp Living Waters. We want to celebrate in honor of the past, present, and future of CLW!
Come and join us for fun activities, great food, wonderful worship and music, memories, laughter, and so much more!
We are excited that former directors Carlson Becker, Robert Kahly, and Chad Saxton plan to attend. Worship leaders Eric Cherry and Matt Moore are also planning to attend.
Also, in honor of our 50th, the camp is having a special fundraiser to raise $50,000 to retire our debt and look to the future.
We hope many will be able to join us on this special occasion.
Tentative Schedule for Saturday Celebration Day
8:30 Continental breakfast
10:30 Brunch
12:00 Games & Activities
4:00 50th Anniversary Celebration Service
6:00 Dinner
To register for the day or weekend or to give towards our $50,000 fundraiser, please go to www.camplivingwaters.org and see the many options available for the weekend.