19 Apr

On This Day in UB History: April 19 (Ellen Rush)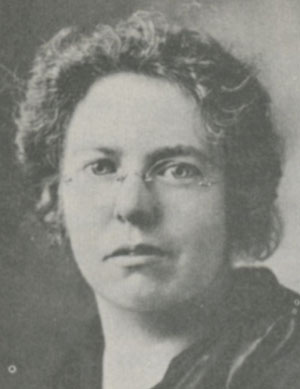 On April 19, 1929, Ellen Rush (right) concluded six years as a missionary in Sierra Leone.
She traveled to Sierra Leone in August 1923 with Mable Shultz, both of them to serve in Bonthe at the Minnie Mill girls' school. Illness forced Mable to return home after about six months, but Ellen remained. She was house mother to the 50 resident students, and sometimes taught in the school, which had an additional 40 students.
Her mother's illness and subsequent death caused Ellen to cancel plans for a third term. Back in Alma, Mich., she became a Registered Nurse in 1937.