07 Apr

On This Day in UB History: April 7 (Halleck Floyd)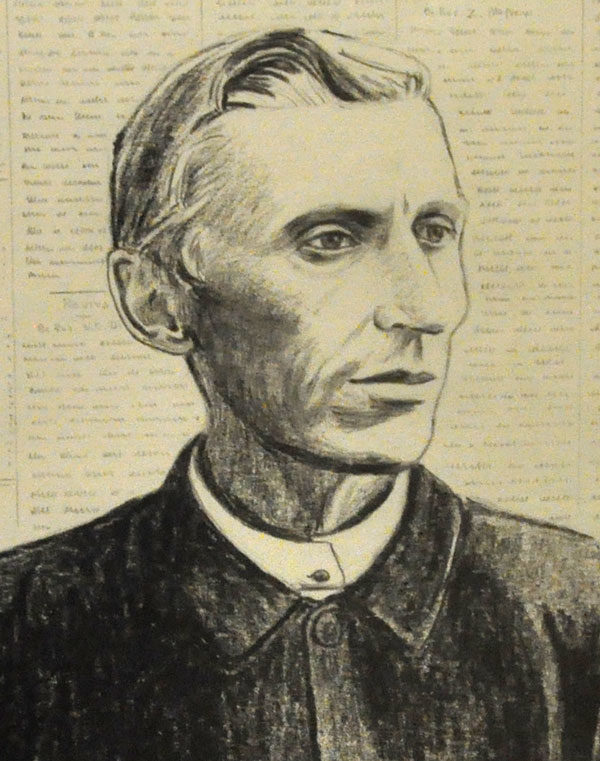 William Floyd was among the 56 signers of the Declaration of Independence. His nephew, Mathias, and his family were among the early pioneers to Indiana, moving from Virginia in 1826 and settling southeast of Indianapolis. Matthias and Jemima had eleven children. The tenth, whom they named Halleck, was born April 7, 1839.
Halleck Floyd would serve 16 years as a United Brethren bishop, 1889-1905.
Halleck grew up Methodist, but in 1856 entered Hartsville College, a nearby United Brethren schoo. He cited the UB stands against slavery and secret societies as reasons he decided to become United Brethren. He got married the next year, a marriage that would last 52 years, and began pastoring circuits of churches.
Floyd is described in a lot of good ways. Amiable, approachable, a good conversationalist. Strong in his convictions. Quick to help people in need. A natural leader. In great demand as a preacher. A gifted writer. A gentle spirit. A good chairman, who could get a lot of business done without appearing to be rushed. Gracious and courteous. He had a great concern for the plight of American Indians.
Floyd spent some time in the Indiana legislature. An amendment to the Indiana constitution would prohibit alcohol statewide. It was headed to defeat until Floyd delivered a powerful speech in favor of the ban; the next day, the amendment passed.
Floyd became involved with Milton Wright in publishing The Christian Conservator, a periodical designed to counter the liberal views of the official denominational paper, The Religious Telescope. Floyd is credited with coming up with the name "Christian Conservator."
At the divisive 1889 General Conference, Floyd was among the delegates who walked out with Milton Wright and began meeting elsewhere as the real United Brethren church. He was one of the four bishops elected to lead the United Brethren Church as it basically started over.
Around 1897, controversy arose around the publishing house, and it continued for eight years, with Milton Wright pushing the issue hard. Floyd and Bishop Horace Barnaby, both of whom had been elected in 1889, ended up at odds with Wright over the mess. Wright's machinations at the 1905 General Conference resulted in Floyd and Barnaby not getting re-elected.
Though retired as bishop, Floyd continued serving in ministry as long as he was physically able. He passed away on November 16, 1917.