24 Mar

Shirley Hoogstra: HU Commencement Speaker on May 13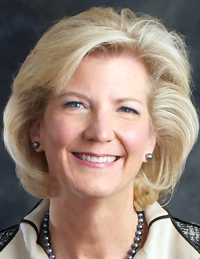 Shirley V. Hoogstra, J.D., will be the keynote speaker at Huntington University's 119th Commencement on Saturday, May 13.
Hoogstra became president of the Council for Christian Colleges & Universities (CCCU) in September 2014. Prior to that, she served for 15 years as vice president for student life at her alma mater, Calvin College. She also spent more than a decade practicing law as a partner at a firm specializing in litigation in New Haven, Connecticut.
"I am honored to be included in the most special day for the graduates and their families at Huntington. This university is a jewel in the state of Indiana. It makes me proud to be associated with them," Hoogstra said.