18 Mar

On This Day in UB History: March 18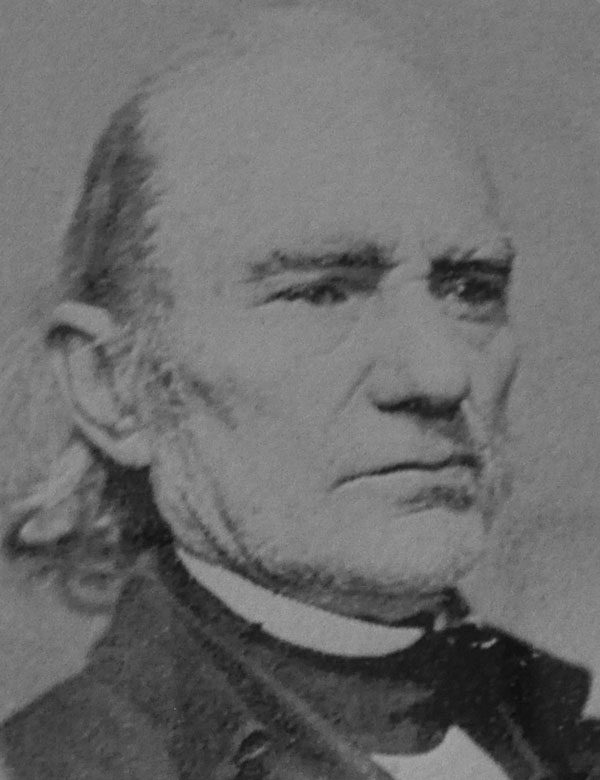 John Russel was born March 18, 1799. As a teenager, he apprenticed with a blacksmith. Russel's father made two purchases for him: a set of blacksmith tools, and a slave to blow and strike for him. When the blacksmith decided to move, Russel and his slave opened their own (well, Russel's) blacksmith shop.
Russel's grandfather emigrated from Germany around 1756, and was soon converted under the preaching of William Otterbein. Otterbein frequently stopped at the Russel home, and he preached the grandfather's funeral sermon.
John's parents were godly persons (with a blindspot, like so many others from that time period, when it came to slavery), and he grew up sticking to the straight and narrow. Not long after starting the blacksmith shop, Russel knew God wanted him in the ministry. He abandoned the shop, set the slave free, and headed off to the annual meeting of Pennsylvania Conference.
Bishop Christian Newcomer licensed Russel to preach and placed him in charge of a circuit of churches in Virginia. Historian Henry Thompson wrote, "He had little knowledge and no experience, but he had a flaming zeal for the salvation of souls."
Russel got off to a great start, with people flocking to hear him preach. The next year, he was given a huge circuit which started in Hagerstown, Md., then meandered through Chambersburg, Carlisle, and other parts of Pennsylvania, with preaching points located far apart. When his horse broke down, he traveled on foot.
In 1819, the 20-year-old Russel traveled with Newcomer into the wilderness of Ohio, which was quickly becoming settled and needed preachers. Russel was assigned to a circuit in southern Ohio that took him up to seven weeks to complete. This was the frontier. His constant traveling included dense forests, drenching rain, drifting snow, deep rivers, makeshift shelters, and a lot of mud.
One time, while riding in southern Ohio, Russel came across a man chopping wood.
"Where is Lazarus?" Russel called out.
"What did you say?" the man replied.
"I said, where is the body of Lazarus?"
The man shook his head. "I don't know what you're talking about."
Russel told him, "If you come hear me preach, I'll tell you where Lazarus is."
The man, curious now, came to the service. Russel's first words upon entering the pulpit were, "There is a man here who wants to know where the body of Lazarus is." He then used the story of Lazarus to present the Gospel, and the man became a Christian.
In 1834, Russel was involved with starting The Religious Telescope, the first denominational publication. In 1838, he moved to Baltimore to pastor the Otterbein Church–the church which William Otterbein pastored for 39 years. He was elected bishop 1845-1849, and again 1857-1861.
Russel retired to a home in Maryland near the Antietam battlefield. During that bloody Civil War battle, his home was turned into a hospital, with all fourteen rooms filled with sick and wounded soldiers. Russel died December 21, 1870.