09 Mar

On This Day in UB History: March 9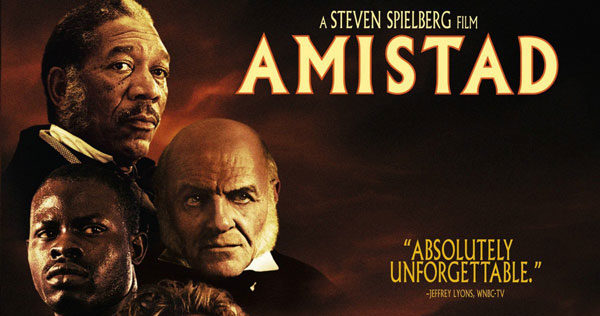 On March 9, 1841, the US Supreme Court handed down a ruling in favor of some slaves from Sierra Leone. The story was told in Steven Spielberg's 1997 movie, "Amistad." The case directly influenced our decision, 15 years later, to begin mission work in Sierra Leone.
In 1839, a Spanish slave ship left the island of Sherbro in Sierra Leone with a load of Mende and Sherbro slaves—perhaps several hundred in all. After the ship reached Cuba, 53 of them were bought and placed on a smaller ship, the Amistad, and sent to plantations in Cuba.
During the journey, Joseph Cinque led an attack on the ship's crew, killing all but two crew members. They ordered that the ship be directed to Africa, but the crafty Spaniards sailed a zigzag course, and the Amistad drifted northward for two months. Finally, in August 1839, an American ship seized the Amistad off the coast of New York. By that time, only 39 of the original 53 Africans remained alive.
The Sierra Leoneans were taken to Connecticut, where slavery was still legal. But anti-slavery activists came to their defense. A Connecticut court declared that the Africans were not truly slaves. The case continued to the Supreme Court, which also sided with the Africans, declaring that they had been illegally transported and held as slaves, and had rebelled in self-defense. It ordered them freed.
News of the slave ship landing in New England spread quickly. Christians rallied around the Africans, providing food, clothing, and other support. The case also drew attention to their homeland. The sad case of the Amistad created much interest in missions.
The Sierra Leoneans returned to Sierra Leone in January 1842, accompanied by missionaries who started what became the Mende Mission. When United Brethren decided to begin work in Sierra Leone, missionaries from the Mende Mission helped us get settled. Then, in 1882, all assets of the Mende Mission were transferred to the United Brethren church, greatly expanding the scope of our work in Sierra Leone.