02 Mar

On This Day in UB History: March 2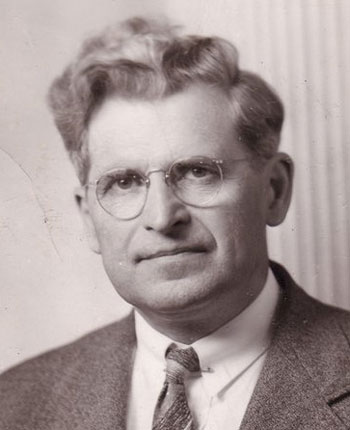 Throughout 2017, as we celebrate the United Brethren denomination's 250th anniversary, we are looking at events throughout our history.
Lloyd Eby–pastor, church planter, missionary, bishop–was born March 2, 1891, in St. Jacobs, Ontario. He was converted at age 17 during a Salvation Army street meeting. Three years later, he joined what is now the Stanley Park United Brethren church in Kitchener, Ontario. He was licensed to preach, moved to Toronto, and started three churches, including today's New Hope Community Church.
In 1920, Lloyd married Eula, a young woman from the Sherkston United Brethren church. The next year they headed off to Huntington College to prepare for the mission field. During their 18 months in Huntington, he pastored the Etna Avenue UB church. Then, in 1923, they traveled to Sierra Leone. Lloyd became principle of the 50-student Danville School for Boys at Gbangbaia. They served just one term.
The next 17 years were spent in the Detroit area, pastoring the new Warrendale UB church and starting five more churches. Lloyd became somewhat of an authority on urban ministry. Core groups from Warrendale would begin an outreach in a community, meeting in a school or strip mall or anything else available. Lloyd coordinated the groups and met regularly with the leaders.
In 1944, with World War 2 in progress, Lloyd was asked to return to Sierra Leone, this time as field superintendent, the person in charge of the entire field. From the city to the African bush. Again, the Ebys served just one term.
In 1947, Lloyd became superintendent of the Ontario and Detroit conferences. In 1949, he was elected bishop and spent the next eight years serving the West District. Then it was back to Africa for one more term, again as field superintendent. He was now 67 years old, but told people, "The call of my church is the call of my God."
Lloyd and Eula retired in 1962 in Fort Wayne, Ind., where they attended the Third Street UB church (now called Anchor) until his death in 1969. It had been an amazing life, full of diversity. But it was far from over. Later in the year, we'll look at the incredible prayer ministry which marked his final years.