23 Feb

On This Day in UB History: February 23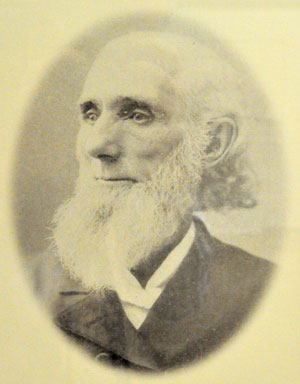 Jonathan Weaver, who served 24 years as bishop, was born February 23, 1824. He was the youngest of 12 children (6 boys, 6 girls). He grew up on a farm in Ohio, which was still frontier territory back then. He received little schooling, and never attended church on Sunday until he was 14 years old. The only preaching he heard came from Methodist or United Brethren preachers passing through the area.
He became a Christian in 1841 during a camp meeting and became active in a United Brethren church. After a few years, he felt God's call to the ministry. In 1845, he was placed on his first circuit of churches, and in the years ahead he served in various other locations–a couple years here, a couple years there. He also began rising in leadership.
The 1861 General Conference elected Weaver as bishop of the Pacific District. Because of his large family–two children by his first wife, who died after four years of marriage, and nine children by his second wife–it didn't seem practical to send him to the West Coast. So he resigned. But he was elected bishop again in 1865 and given oversight of churches in Illinois, Indiana, and Michigan. That would work.
Altogether, Weaver was elected bishop seven times, serving a different district every four years–and changing districts every year starting in 1885. He was elected for the last time in 1889. But there, we part company. Our group split off that year, and though Weaver served another four years as bishop, it wasn't as OUR bishop.