21 Feb

With the Brethren in Illinois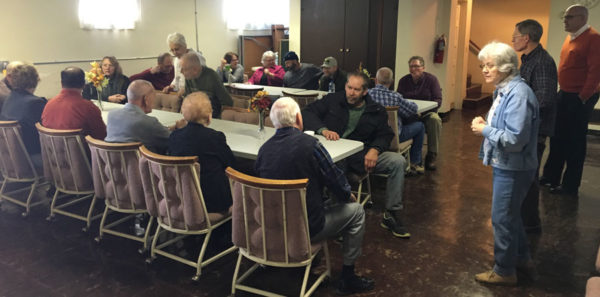 In early February, Bishop Todd Fetters, National Ministries director Mike Dittman, and Global Ministries director Jeff Bleijerveld visited three United Brethren churches in Illinois.
Their first stop was Claytonville, where six met at the church for a carry-in dinner. This congregation has been ministering in this community for more than 100 years. Joseph Abu, a Sierra Leonean who now pastors a UB church in Philadelphia, served this rural church as a student pastor in the 1980s. Hazel McCray, executive secretary of the Women's Missionary Fellowship 1977-1993, came from the Claytonville church.
The next day they traveled to Rockford, Ill., where they met with 19 persons from the Kilburn Ave. and Coleta churches. In both meetings, they shared our three enduring commitments: Gospel, Unity and Mission. They also heard from those attending what they were celebrating and how they were being challenged.