20 Feb

On This Day in UB History: February 20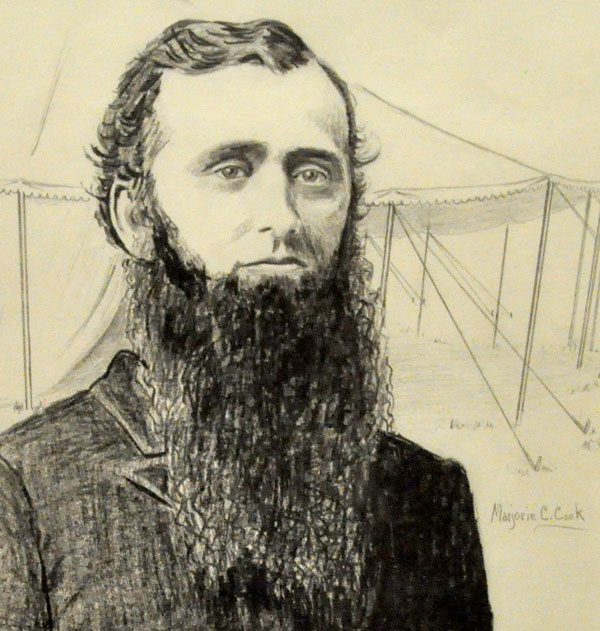 On February 20, 1865, Henry Becker joined the Ohio 188th Volunteer Infantry. The Civil War ended on April 9 with the regiment seeing no action. However, by the time the company was mustered out in September, 45 men had died of disease or accidents. Becker contracted an intestinal malady that afflicted him for the rest of his life and required two surgeries. The best treatment was to remain physically active, so he did.
Becker was converted in 1868 and the next year became a United Brethren preacher in Ohio. Five years later, he was sent to the West Coast as a missionary. He started out pastoring in Washington and Oregon, and then pastored in California 1878-1889. In 1888, Becker took a three-month trip through Great Britain, Europe, the Holy Land, and parts of Africa. He wrote extensively about the trip, and for many years afterwards spoke about his travels.
When the denomination split in 1889, Becker joined Milton Wright to start what was basically a new denomination–the United Brethren church of today. Becker was among the four persons elected as bishop in 1889. However, he served only four years. He was re-elected in 1893, but promptly resigned, probably for health reasons.
After his term as bishop, Henry Becker became an accomplished magician as a way to discredit spiritualists, who said they could communicate with the dead. He was even elected president of the Anti-Spiritualist Association of America in 1897.
It's unclear what exactly happened, but around 1905 Becker was removed as pastor of a UB church in Chambersburg, Pa., and spent the next 20 years pastoring in the Presbyterian Church. It was said that he never again entered a United Brethren church. He passed away in 1934 in Dayton, Ohio.