04 Feb

On This Day in UB History: February 4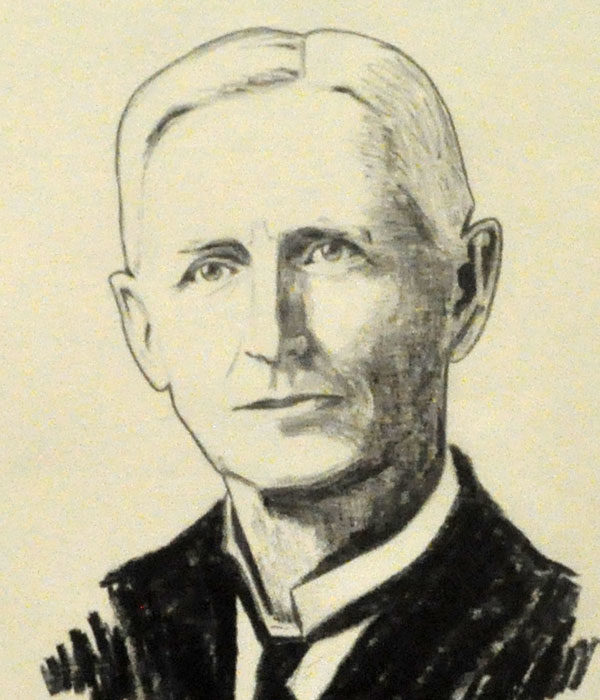 Eli Griffin, who served as bishop 1925-1929, passed away on February 4, 1950. He was 82.
Griffin is not a well-known bishop, and left no discernible mark on UB history. But what little we know portrays a pleasant, positive, and spiritual man who was respected and loved. Just a solid, dependable guy–tall, white-haired, distinguished, fatherly. His lasting legacy, though intangible, may be the encouragement and advice he lavished on young ministers.
Griffin was United Brethren to the core. He was born in 1867 into a United Brethren family, and raised and converted in a UB church in Angola, Ind. He sensed God's call to ministry as a teenager and began preaching at age 18. He graduated from the denomination's seminary, and later in life was granted an honorary doctorate by Huntington College.
Altogether, Griffin served 58 years as a UB minister. During his four years as bishop, he oversaw the Pacific district–California, Idaho, Utah, Oregon, and Washington. He visited every church at least once, traveling by train and car. During those four years, he preached 1088 sermons, and held ten revival meetings with 132 conversions.
Griffin and his wife, Nettie Mae, were married 26 years and had five children. She died in 1918 after being crushed by a bull on the family farm, but four years later he married Alice, who was also a minister.
Griffin declined to run for re-election in 1929 because of his wife's illness. But she recovered, and he continued serving the church as a pastor and in other leadership roles, including 1925-1949 on the Board of Missions.
A grandson reflected, "When Bishop Griffin came to visit, there was a very different atmosphere in the house. He brought peace, tranquility, and kindness. To a little boy, there was something very different about him. From a present adult standpoint, he exuded a special aura."