30 Jan

Funeral of Evelyn Baker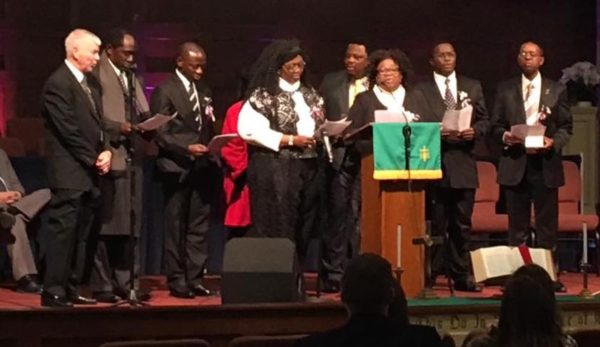 The funeral for Evelyn Baker–former UB missionary in Sierra Leone and First Lady of Huntington University–was held Saturday, January 28. (Full obituary.) The funeral was held at College Park UB church in Huntington, Ind.
While serving as missionaries in Sierra Leone during the 1950s, DeWitt and Evelyn started Centennial Secondary School in Mattru, the country's first United Brethren high school (read more about Centennial's beginning). At the funeral, a delegation of alumni from Centennial, who now live in the States, traveled through the night from the east coast.
They blessed the funeral service with two songs. The first was sung in the Mende tribal language spoken in that part of the country. For that song, they invited DeWitt and Evelyn's son Ron, who is fluent in Mende, to sing with them.