03 Jan

On This Day in UB History: Birth of Clyde W. Meadows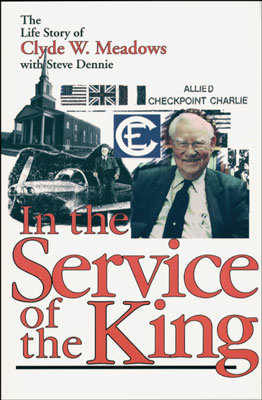 On January 3, 1901, Clyde W. Meadows was born in Virginia. He would become the most influential United Brethren leader of the 1900s. For 33 years he pastored King Street UB church in Chambersburg, Pa., building it into the denomination's largest church. Then he served as bishop for eight years.
Meadows was an innovator, a leader of leaders, a mentor to future bishops, a renowned songleader, and a man of boundless energy. He spoke to American troops in Vietnam, leaving the country just hours before the Tet Offensive began. He made six trips to meet clandestinely with Christians behind the Iron Curtain. He once finished an altar call for Billy Graham.
He was the first UB bishop to visit all of our mission fields. For a few years, he served simultaneously as bishop, president of the International Society of Christian Endeavor, and president of the World's Christian Endeavor Union. In his 90s, he was still speaking up to 100 times a year.
Bishop Meadows passed away in 1999, having lived a fascinating life. His autobiography, "In the Service of the King," is available from the National Office.