07 Jun

Eight Persons Baptized at Anchor UB Church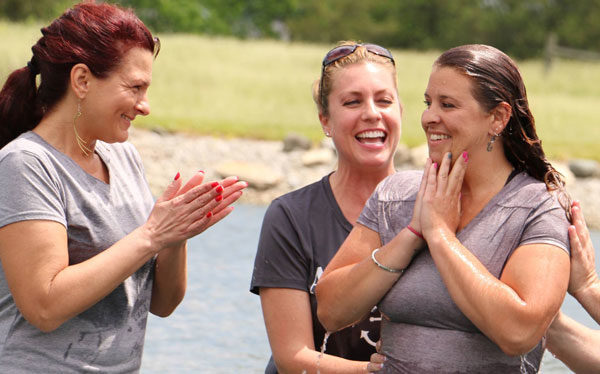 Anchor UB church (Fort Wayne, Ind.) held its annual baptismal service and church picnic on Sunday, June 5. After the morning service at the church, the congregation adjourned to the home of parishioners whose property includes a large pond.
Eight persons were baptized. Associate pastor Kevin Whitacre, who is leading the church until a senior pastor is officially assigned (following the departure of former pastor Tim Hallman in April), conducted the baptisms. He was assisted by Tomi Cardin, who chairs the church's administrative board. She is also executive director of Redemption House, a faith-based alternative to incarceration for women; six of the women baptized were residents of Redemption House.
After the baptisms, everyone stuck around for a potluck, volleyball, swimming and more. Fortunately, the forecasts of rain proved wrong.