22 Apr

Obit: Funeral for Rev. Christopher Little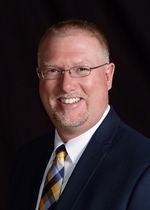 Rev. Christopher T. Little IV, senior pastor of Mt. Pleasant UB church (Chambersburg, Pa.), passed away unexpectedly on Tuesday, April 19, 2016. He was 51 years old.
The funeral will be held Sunday, April 24, at Mt. Pleasant Church.
Visitation time: 2-7 pm Saturday, April 23; and 1-2 pm Sunday, April 24.
Funeral time: 2 pm Sunday, April 24.
Visitation and funeral location: Mt Pleasant UB Church, 2509 Black Gap Road, Chambersburg, PA 17201
Rev. Dr. John K. Smith and Rev. Dennis A. Sites will officiate at the funeral. A graveside service will be held at noon on Monday, April 25, at Eagles Mere Cemetery.
Chris was born December 2, 1964 in Williamsport, Pa. In 1997, he received a degree in electrical engineering from Geneva College in Beaver Falls, Pa., and began working at the Naval Service Warfare Center in Silver Spring, Md. The family moved to Chambersburg in 1992, and he was employed at Letterkenny Army Depot in Chambersburg and at Fort Ritchie in Maryland.
Chris was called to the ministry and began serving as associate pastor of Mt. Pleasant United Brethren Church in 1996. He graduated from Evangelical Theological Seminary in 2000 and, in 2001, became senior pastor of Mt. Pleasant.
Since 2011, Chris and his wife, Keri, have operated The Sweet Shop in Eagle's Mere, Pa., where Chris worked growing up. He enjoyed coaching his children in soccer, baseball, softball, and basketball throughout the elementary school years.
Chris and Keri were married August 13, 1988, and have three children: Samantha Little of Lewisburg, Christopher Little V of Chambersburg, and Tabitha Baer of Clarion. He is also survived by his mother and two sisters.
In lieu of flowers, memorial contributions may be made to Mt. Pleasant Church Missions, 2509 Black Gap Road, Chambersburg, PA 17201; Eagles Mere Historical Village for The Sweet Shop, PO Box 362, Eagles Mere, PA 17731; or to Eagles Mere Community Church, PO Box 305, Eagles Mere, PA 17731.