14 Apr

Obit: Dottie Foreman, Missionary in Sierra Leone 1979-1982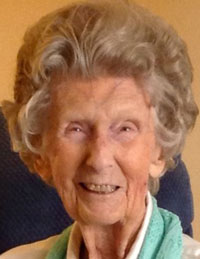 Dorothe "Dottie" Foreman, a former UB missionary in Sierra Leone (with her husband Clinton), passed away February 28, 2016. She had been in hospice care since November 2015.
Clint and Dottie spent most of their life in Ohio. In 1975, they retired to Fountain Hills, Ariz., where they became members of Fountain Hills UB church. There, they sensed God calling them to the mission field.
From 1979-1982, the Foremans served in Freetown, Sierra Leone. Clint was business manager while Dottie served as hostess for up-country missionaries and staff. They returned for six months in 1983.
The Foremans served on denominational committees and on the board of Huntington College. They also spoke in churches and conferences about their mission experience. In Arizona, they took an active role with the Hispanic UB church which started at the former Faith UB church in Phoenix.
After Clint passed away, Dottie moved back to Indiana.