22 Mar

Coach Tom King Retiring from HU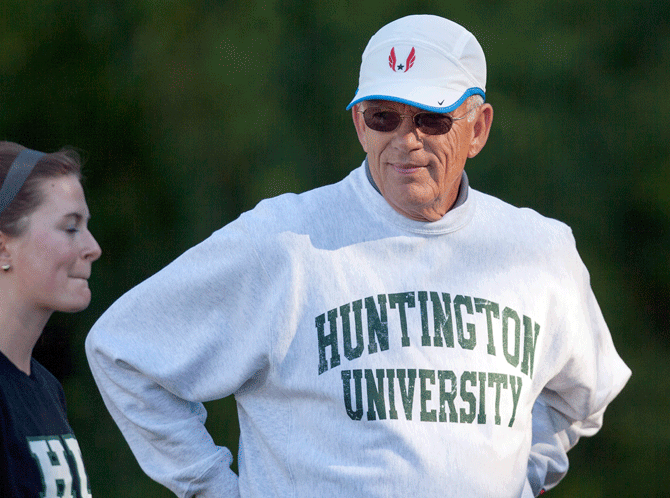 Legendary Huntington University cross-country and track coach Tom King announced will retire from coaching at the end of the 2016 track season.
King came to HU in 1970 as Dean of Men, and also took over the track teams and began building a cross-country program. During the next 40+ years, his track teams won 15 league titles. In the early 1990s, the women's track program won four consecutive national championships in the National Christian College Athletic Association.
Since 1987, over 80 of his student-athletes qualified for the NAIA National Track and Field Championships, and earned 56 All-American honors. They include four-time national shot-put champion Jim Arnett, two-time national champion John Ngure, and national runners-up Danielle Vohs and Jenny Keil. He has also coached well over 100 All-American Scholar Athletes.
Accolades from his 47-year tenure:
33 times: Conference Coach of the Year 33 times.
7 times: District 21 Coach of the Year.
2 times: NCAA Coach of the Year.
King also served as HU's athletic director 1987-1995, and in 2001 was inducted into HU's Athletic Hall of Fame.