10 Feb

Registration Open for 2015 US National Conference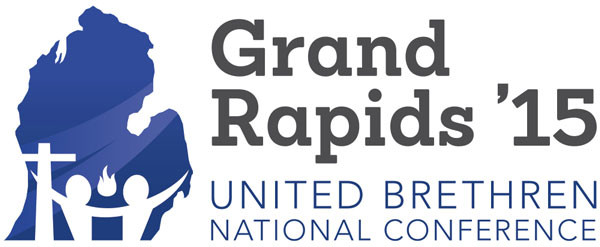 Registration is now open for the 2015 US National Conference. You can register online, or call the National Office. Complete information can be found at UB2015.org–schedule, lodging, area attractions, tracks for children and youth, and much more.
July 15-18, 2015
Grand Rapids, Mich.
You're invited to join hundreds of United Brethren from churches across the country for this family-oriented conference. Meet your leaders, pastors, missionaries, and other dedicated laypersons. Get a better understanding of the broader church of which you're a part. The attendance at national conference typically runs around 900–lots and lots of people from all over.
A business meeting will be held Thursday morning. The US National Conference is our highest decision-making body. Each church can send at least 1 lay delegate, with more eligible depending on the church's attendance. The United Brethren Discipline explains all of that. Basically, it's one delegate for the first 150 attendance, and another delegate for each additional 100 people.
In addition, all actively-serving ordained, national conference, and specialized ministers have a vote.
Others things to know:
The conference will be held at ResLife Church, a very large church on the south side of Grand Rapids.
Nine nearby hotels have given us a special conference rate.
Numerous restaurants are located nearby, including one inside the church itself.
There's a huge two-level mall right across the street, and a Cabelas around the corner.
Inspiring worship services. Workshops. Plenty of free time. Great music. Tracks for women, youth, and children. Worship. Learn. Laugh. Be inspired. And return home with great ideas for moving your church forward.