27 Jun

Three Months Until the Women's Conference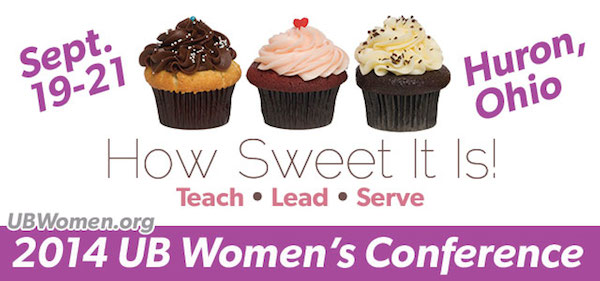 The 2014 UB Women's Conference will be held September 19-21. Getting close. Registration closes on August 15. Even closer.
As of June 27, about 220 women are registered–more than attended the previous convention in 2012. And we still have three months to go.
The Women's Conference website now includes a poster. Download it, print it out (in color), and post it in the church foyer or another prominent location. Encourage women of your church to attend.
The location is the beautiful Sawmill Creek Resort in Huron, Ohio. That's a little east of Toledo, very close to the Cedar Point amusement park. We held the 2007, 2009, and 2011 US National Conferences at Sawmill Creek, so it will be familiar to many United Brethren folks.
The conference begins with registration at 4pm on Friday, September 19, and concludes by noon on Sunday, September 21.
Registration
The registration cost is based on the number of persons sharing a room (1-4). The cost includes lodging, 2 breakfasts, 1 lunch, and 1 dinner. After August 15, the cost rises $50 per person.
Please inform women in your church about this conference and encourage them to register. We'd love to see a whole van-load of women from your church!