20 May

279 Graduates Receive Degrees at HU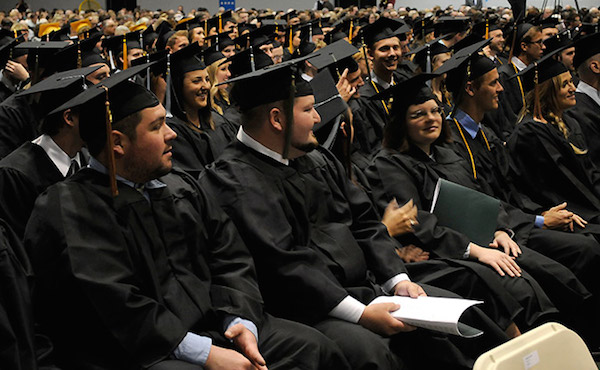 Huntington University honored 279 graduates on Saturday, May 17, during the 116th Commencement ceremonies.
Huntington University awarded:
17 Master of Arts degrees.
3 Master of Education degrees.
58 Bachelor of Arts degrees.
2 Bachelor of Music degrees.
167 Bachelor of Science degrees.
20 Bachelor of Science in Nursing degrees.
8 Bachelor of Social Work degrees.
7 Associate of Science degrees.
Commencement speaker Sue Ellspermann, Indiana's lieutenant governor, challenged students with her message on "Make Your Career a Personal Novel To God."