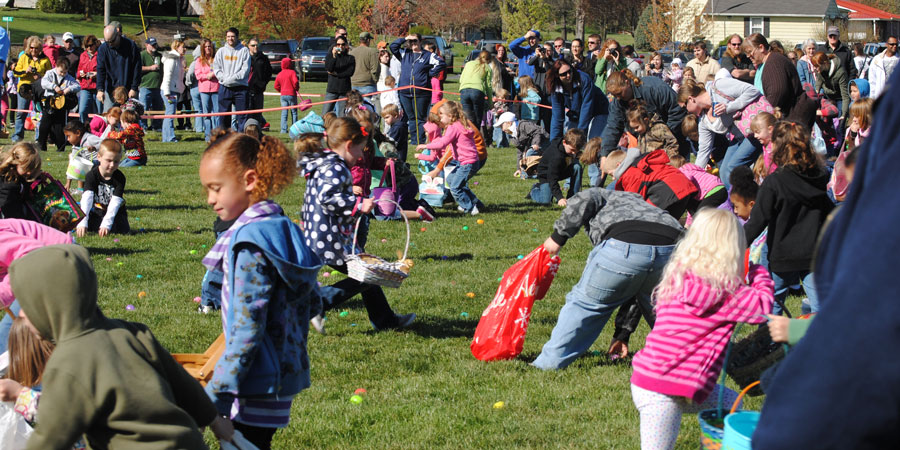 Roxton Spear (right), senior pastor, Mongul UB (Shippensburg, Pa.)
Easter weekend at Mongul Church was one of our best. On Saturday, we held our third annual Easter Eggs-travaganza at a local park. It was our largest ever! More than 600 registered, with over 700 in attendance. Six thousand eggs were given away, as well as 4 bicycles and many other prizes. In addition, our volunteers helped with crafts, food, and games. Several people in our community asked for more information on Mongul Church. We are grateful for God's favor in our community.
Easter Sunday was truly blessed by God. We had 290 attending, including 11 first-time guests. One of our home groups organized and served breakfast for at least 150. Seven individuals indicated a decision for Christ.
God is truly giving us opportunity to impact the lives of men, women and children in the Shippensburg area. We are committed to God's mission for us!
---
What happened at your church during this Easter season? Tell us on this form.