22 Nov

How Many Shoeboxes Did Your Church Collect?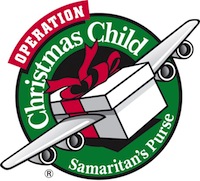 Every year, dozens of UB churches participate in Operation Christmas Child, a ministry of Samaritan's Purse. Parishioners fill shoeboxes with items for a child, then the shoeboxes are taken to a collection center and forwarded to Samaritan's Purse. Somewhere in the world, a child eventually opens that box.
November is the time for collecting the shoeboxes. We've heard verbal reports about churches collecting their boxes–sometimes a few dozen, sometimes hundreds.
How many Christmas Child shoeboxes did your church collect this year? We'd like to share that on UBCentral for other churches.
We even have a form you can use to report what your church did with Operation Christmas Child.