28 Apr

50,000 Easter Eggs!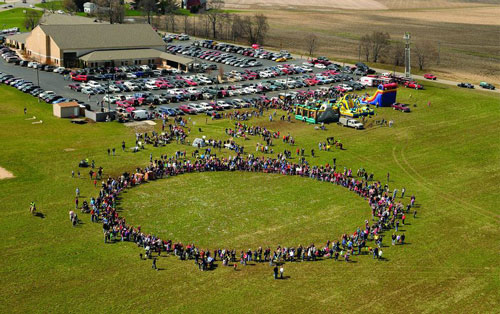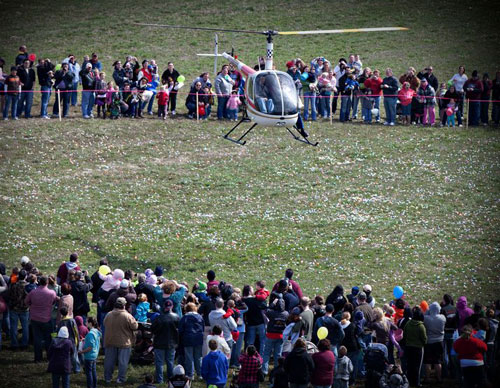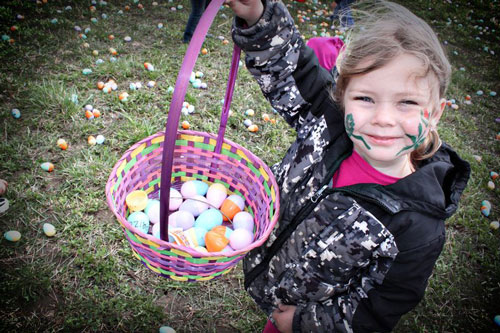 Over 5000 people converged on Colwood UB church (Caro, Mich.) on Saturday, April 23. The big attraction was an Easter Egg drop–from a helicopter. As the people formed a large circle on the church property, a helicopter dropped 50,000 plastic Easter eggs, each one filled with goodies.
Last year, when they tried a helicopter drop for the first time, Pastor Jon Herron was praying that 1000 people would show up–a good goal for Caro, a town of 4500. But they were overwhelmed when 5000 people poured in.
"This year we were ready for the crowds," said Herron. "From smoother parking to additional inflatable bouncers, the entire experience was great. We saw thousands with Easter egg baskets overflowing. The kids loved it."
Local businesses and organizations donated goods and services, and they were graced with the presence of the Tuscola County Sherriff's Mounted Division, Caro Fire Department, local EMTs, and Wal-Mart. The church provided 175 volunteers to make a day a big success. In addition to the eggs, they gave out 5000 bottles of water.
The Easter services were a success too. Not only did 883 people attend, but 17 people dedicated their lives to Christ!