31 Jan

Conference Room Makeover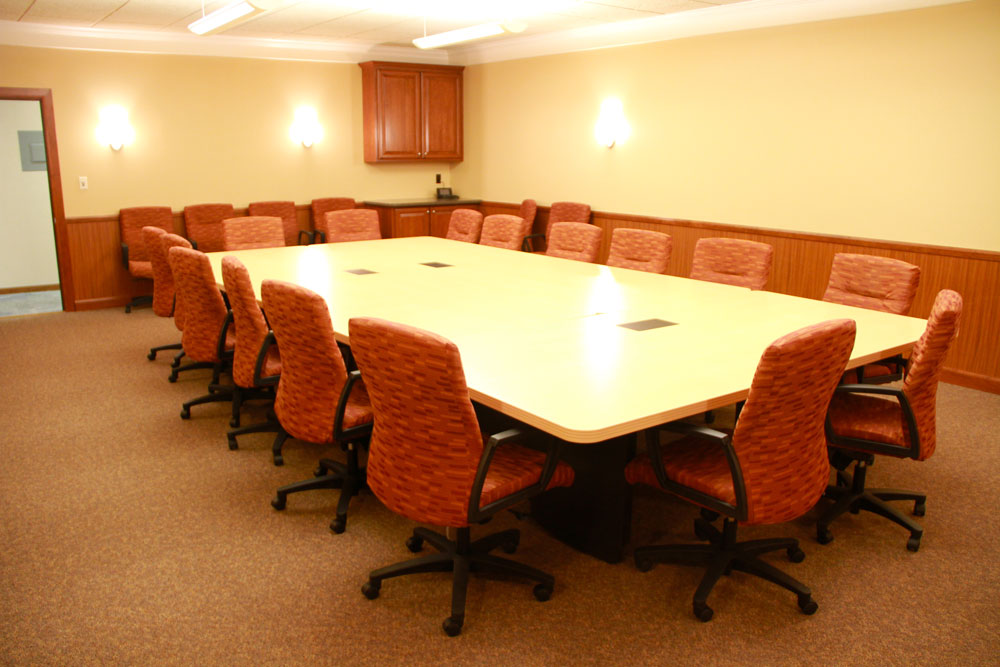 The new conference room at the national office is now finished. Everything is brand new–tables (with A/C and ethernet plugins), swiveling chairs, indirect lighting, carpet, electronic projection system, and more. Very, very nice. Removing two closets even made the room a little bigger.
The previous conference room had remained basically the same since 1987. Cathy Reich, administrative assistant to Bishop Phil Whipple, oversaw the makeover.