29 Jun

Bethany UB and Serve FEST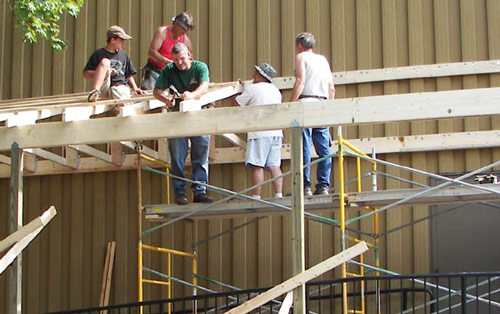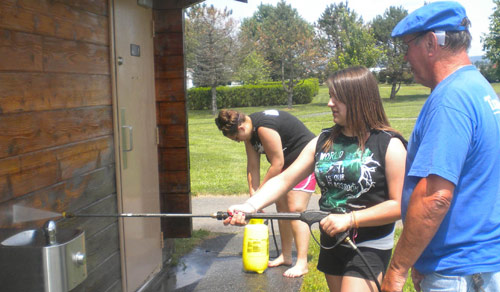 Teams from Bethany Evangelical UB hard at work with Serve FEST.
From June 24-28, Bethany Evangelical Church (Carlisle, Pa.) held its first Serve FEST to meet some community needs. Thirty teens and adults fanned out in work teams throughout Carlisle and surrounding communities.
One team built an awning over the new client entrance at Project SHARE, the local food bank.
Another team pressure-washed and sealed a picnic pavilion in a local park.
A team of artists decorated "The Shack," a ministry center for elementary school students in Boiling Springs, Pa.
Another team cleaned and served lunch at Carlisle CARES, a resource center for the homeless.
Another team washed windows at the homes of a widow and a young couple who had their first child.
Serve FEST was directed by Amy Moreno (right), Associate Pastor of Christian Education at Bethany Evangelical Church. She also led teaching and worship experiences each evening for the work teams. The teams were fed by volunteers from Bethany.
"We were seeking to find tangible ways we could express the love of Christ while exposing our teens to the needs in our local mission field," says Pastor Paul Dunbar.