28 Jan

Honduran Children Honoring the Worldwide UB Church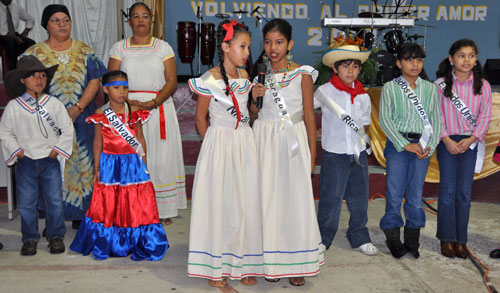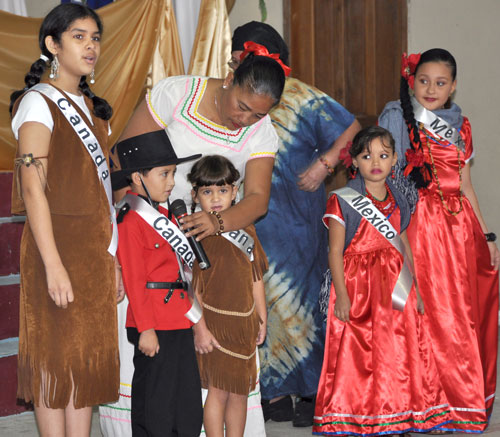 General Conference opened on January 10 with a Sunday afternoon service at the Bethel Institute in La Ceiba, Honduras.
The service began with a parade of flags representing each United Brethren country and mission district represented at General Conference. That would be nine national conferences, plus Guataemala, Haiti, El Salvador, and Costa Rica. Honduran teenagers carried the flags, escorted by younger children clad in outfits symbolic of that country.
The flags were inserted into holders on the stage, while the younger children lined across the front. And then came this amazing part: those children took turns singing the national anthem of the country they were representing. The two children representing Mexico went first, then three for Canada, and on down the line. You could see General Conference delegates singing along, smiling with delight, when it was their country's turn.
Missionary Marilyn Reeck spearheaded this part of the program. You can imagine it was an incredible amount of work–making the costumes, finding recordings of the various national anthems, teaching Spanish-speaking children to sing those songs in other languages, etc.
At the end came the Honduran national anthem, which really brought the local assembly alive. After finishing with the national anthems, the children then did several more songs before marching out. General Conference was off to a great start, thanks to the children of Honduras.
Click on any thumbnail photo below to view a photo gallery of the children singing at General Conference.