07 Jan

Sierra Leone to Indiana to Honduras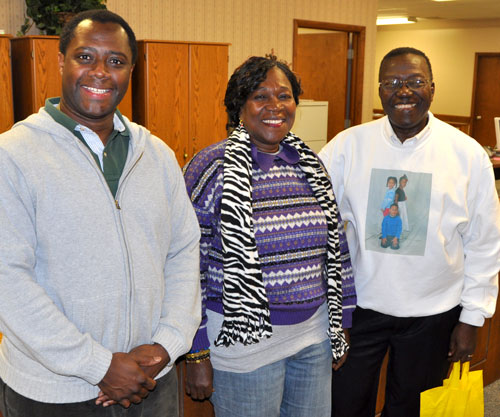 L-r: Alan Simbo, Theresa Musa, and Billy Simbo. They arrived in Huntington today to begin the journey to Honduras for General Conference. On Saturday morning, they'll travel with the United States contingent. Billy is Bishop of Sierra Leone Conference, Theresa is the other delegate, and Alan, Billy's son, is tagging along as an observer.
Donna Hollopeter is working on getting a visa to Honduras for Theresa. Likewise for Prudencio Lim and son Aaron, from the Philippines. Phone calls are being made to Congressmen and government agencies. A little prayer couldn't hurt.